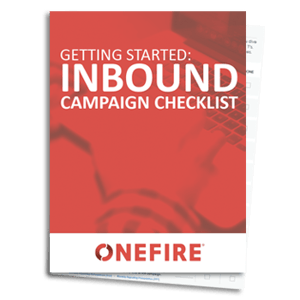 While the concepts behind content marketing seem fairly simple, putting everything together into a successful inbound marketing strategy can be a daunting task. Before you dive in, make sure you've dotted all your i's and crossed all your T's with the help of this step by step checklist.
In this checklist, you'll learn:
How to identify your audience
Tips for successful automation & lead workflows
The basics of long tail keyword research
How to track your URLs and report on the results
Plus additional free links to helpful worksheets, PowerPoints and more!
Start bringing in new customers with Inbound Marketing with this free checklist.