Stop Wasting Your Marketing Budget
On These 17 SEO Myths!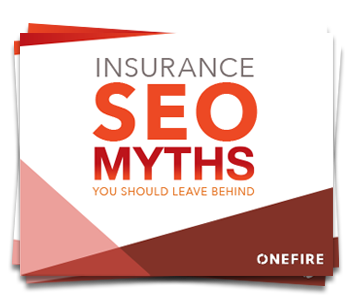 Download our free guide and learn how to avoid them for good.
SEO is one of the first terms tossed around when an insurance company decides it needs to get serious about its digital strategy. It's a logical starting point. If you're investing time and money in a website, you want people to be able to find it easily so they can learn more about your business.
This guide allows you to:
Get facts vs. myths on how search engines rank your insurance focused website
Read important advice from industry experts on what to avoid when considering SEO
Learn how content impacts SEO and why content marketing is an important step in your strategy
Our free guide on SEO Myths you should leave behind is a must read for anyone working in marketing or IT within the insurance industry.