Download The Podcast Episode Now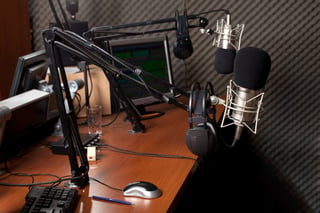 Why develop AR Software today for AR Hardware that doesn't exist yet? This is just one of the many questions Jason Parkinson asks during this episode of "Inside Business Tech." Laid back, but forward thinking, I.B.T. goes in-depth on the technology topics that are changing the business landscape.

Join Jason as he interviews OneFire's Director of Innovation, Harsh Shah. Mark Hemmer, Content Strategist for OneFire, also provides valuable insight into the research he's done in the Augmented Reality space.
During this in-depth episode, you'll learn:
Details on AR Software being developed right now
How future AR Hardware plays an important role in this space
Ways that Augmented Reality is changing the business landscape
Insight into how OneFire is leveraging AR for it's customers and partners.
We'll email the MP3 & Podcast listen links for iOS and Android straight to your phone so you can listen from anywhere when you have the time.