What is Inbound Marketing and How Should You Implement
It Into Your Company's Marketing Strategy?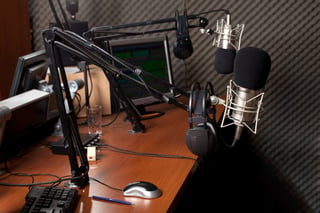 This is just one of the many questions Jason Parkinson asks during this episode of "Inside Business Tech." Laid back, but forward thinking, I.B.T. goes in-depth on the technology topics that are changing the business landscape.

Join Jason as he interviews OneFire's Inbound Specialist, Rachel Hensold and Content Strategist, Mark Hemmer about the ins and outs of Inbound Marketing and how it can improve your overall marketing strategy.
During this in-depth episode, you'll learn:
Details on what makes Inbound Marketing different than traditional marketing
How the Inbound Methodology gets implemented into a marketing campaign
Ways that content marketing is changing the business landscape.
Insight into how OneFire is leveraging Inbound to support it's business partners with their marketing efforts.
We'll email the MP3 & Podcast listen links for iOS and Android straight to your phone so you can listen from anywhere when you have the time.